Planning a Laser Skin Lightening Treatment? Here's Everything You Need to Know 
Laser skin-lightening is the process of removing dark spots and acne using laser beams. This process is performed by a dermatologist or a surgeon. It improves the skin tone, lightens the scars, sun spots, and dark circles. The lasers flatten the scars, reduces the redness, and bring back the glow of the skin. You should take skin lightening treatment from an expert who holds sufficient experience in this field, but before that, you need to consider some important factors. Go through the blog below and decide whether this treatment is suitable for you or not. 
What is laser skin lightening?
Laser skin lightening is the process of removing damaged skin cells by using high-energy light that stimulates the growth of new skin cells. This makes your skin brighter and younger. This skin treatment is used for various skin problems like melasma, dark lines & wrinkles, age spots, acne marks, uneven tone, and damaged skin cells. It is also called laser skin resurfacing. Laser treatment quickly resolves skin problems and gives clear results of lightening. It is safe up to a certain extent, but you should go only if you have major skin problems. If the problems are minor, then avoid risking your skin, by treating those problems at home. Laser skin lightening improves the overall tone, texture, glow, and color of the skin. It enhances the skin's appearance. There are different types of treatments that involve the use of laser light to treat various skin problems. All these treatments are non-invasive, safe, comfortable, and give gorgeous-looking skin. If your exposure to sunlight and air pollution is more, there are high chances that your skin cells might get damaged. This results in redness and dark spots due to tiny veins. This is where laser skin treatment will help you. It will improve skin color, mend the damaged cells, reduce aging signs such as wrinkles, fine lines, whiteheads, blackheads, and acne scars. Make sure to take the treatment from a skin expert.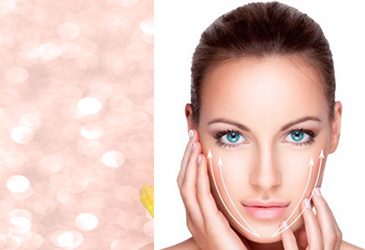 How the skin lightening treatment performed? 
Laser skin lightening is a clinical procedure that produces immediate results and enhances the appearance of the skin. The laser light positively impacts melanin and hemoglobin. It destroys dark spots and lightens skin. The expert dermatologist throws laser beams of heavy intensity on a person's skin that destroys, scars, dark spots fine lines, and wrinkles. This improves the appearance of pores, small veins, and red blood vessels. The beams penetrate so deeply that it stimulates the production of collagen, without harming the outer layer. Thus, giving a bright glow to the skin. The skin lightening treatment has various advantages and disadvantages which you should know before opting for the treatment.
| | |
| --- | --- |
| ADVANTAGES | DISADVANTAGES |
| It is a fast process that gives quick results.  | It may or may not prolong the redness on your skin.  |
| It is performed by experts, so you don't have to worry about skin damage. | It is expensive  |
| It repairs sun-damaged skin and improves the tone and texture of the skin.  | The aftercare might be tedious for some people. It  |
| It lightens freckles and pigmented spots. | It may cause problems like itching, skin irritation, burning sensation for people with extra sensitive skin.   and |
| It works on red and brown acne marks.  | It can also lead to the over-lightening of skin, but it doesn't happen to all the patients.  |
Is laser skin lightening permanent?
The results of skin lightening are long-lasting but not permanent. Once you get the treatment done, it might last for months or years. In order to maintain your skin tone, you will have to take skin lightening injections at regular intervals. Along with that, dermatologists recommended tips are:-  
Lead a healthy lifestyle. Avoid junk food and smoking.

Apply sunscreen to protect your skin against sunlight and pollution. 

Go for maintenance sessions on time. 

Drink enough water, and consume healthy meals. 

Do not use skin bleaching agents and chemical peels excessively. It can damage your skin cells. 
Is laser skin lightening safe?
Yes, Laser skin lightening is completely safe, whether you use a chemical peel or lightening injection. It aims at reducing melanin. It replaces the dead skin cells, with new skin cells, that make you look younger. The laser treatment eliminates the use of chemical-based skin bleaching products that can harm your skin. 
Does laser change skin color?
Yes, it does. With the removal of dark spots, acne, fine lines, and wrinkles, laser treatment also helps in improving overall complexion and skin health. The skin absorbs the laser efficiently and quickly vaporizes the cells that cause skin darkening. This balances the skin tone and creates a fresh and radiant glow on your face. 
Which laser is best for skin lightening?
Many types of lasers are used for lightening dark patches of skin, and each one of them works significantly. These include Ablative lasers, fractional non-ablative lasers, Intense pulsed light, and Low-fluence Q-switched Nd-YAG laser. A dermatologist consultation will help you know which laser skin lightening will be best for you. 
These are the most important things you should know about before going for a laser skin lightening treatment, and if you are clear by now, then you just have to call The Skin Artistry to fulfil your skin requirements. So, are you ready to shine?