Things You Should Know Before Starting an Acne Treatment
Even though a good salicylic acid face wash, clarifying toner, and detoxifying face mask may work amazing on your acne-prone skin, but there are times when all the pimple-busting products in the world don't seem to budge on those stubborn breakouts. And of course, putting a point on an acne treatment should be your next step, but there are many things to keep in mind before you discuss on topical, hormonal, and prescription treatments with your expert dermatologist in Ahmedabad, Gujarat.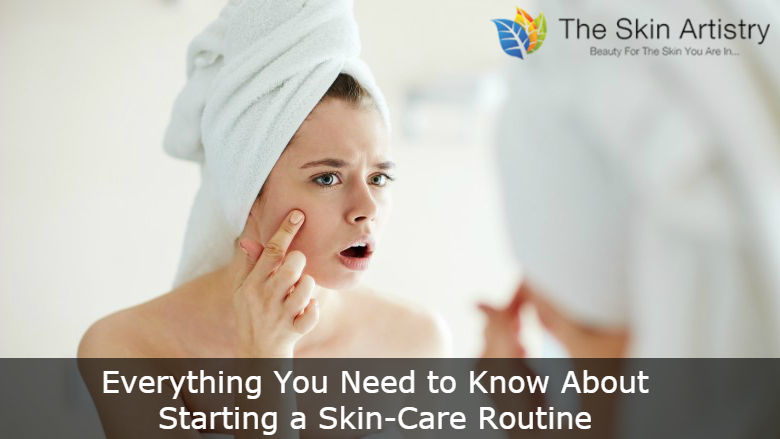 (Image Source: https://bit.ly/2mcg1I9)
With time, skin also changes with sun sensitivity, and dryness- these are the type of things one should take note before trying out an acne treatment. It is important to bring up concerns with your dermatologist when you opt for acne treatment in Ahmedabad.
Stay open to all skin treatments
Unless you have a severe medical reason for not using a particular treatment, it is best to stay open to all forms of acne treatment that is suggested by your dermatologist. Acne is often best treated with a versatile solution approach and this may include hormonal treatments, antibiotics, or topical treatments.
Your skin will change.
Acne products can make your skin sensitive, so it is recommended to stick to products prescribed by your dermatologist that will enhance your treatment. This includes cleansers, exfoliators, moisturizers, sunscreen, and also makeup.
Say NO to med-spa treatments without a green signal of your dermatologist.
More add-on treatments like peels and microdermabrasion can help to some extent to some forms of acne but one should discuss this in pre-follow up with your dermatologist. It is not advisable to have a med-spa treatment for your acne without a thorough evaluation by a physician.
 An attitude of trial and error combination for your skin.
There is no "one-size-fits-all" approach to everyone's acne, breakouts come in various forms, and can happen to a variety of people for many reasons. It may take a few attempts to find the best combination for your treatment.
Know your lifestyle
Acne treatment doesn't work unless it is used consistently. If you hate patting many products on your skin or don't want to swallow a pill, it is suggested to inform your dermatologist so they can properly customise the treatment to something that you can live and adapt with.
Sun sensitivity due to some medications
Many acne treatments such as oral antibiotics and topical retinoids can elevate the sensitivity towards the sun exposure. With this in mind, It is highly suggested and advised to use proper SPF and UVA infused sun protection and method of reapplication over a fixed time to avoid sunburns and skin irritation.
Products with benzoyl peroxide can bleach your towels and clothes.
Benzoyl peroxide in the form of face wash and cream can work well for reducing inflammatory acne, but it may bleach your sheets, towels, and clothing.
Long term use of antibiotics can harm your gut
Unfortunately, the long-term consumption of antibiotics can be harmful to the protective microbiome. Before using antibiotics, it is suggested to modify the diet by avoiding dairy, processed food, and sugar.
Treatments may take time to work.
One should expect to take six-eight weeks for an acne treatment regimen to work. One may notice skin dryness and occasional redness that might lead up to six-eight weeks, it is suggested that your acne may not show significant improvement before then.
Stick to the regimen that is assigned by your dermatologist.
If one doesn't put in the effort and follow the dermatologist's recommendations, the treatment is very unlikely to work.
The skin may revolt before it starts to look better.
Some medications can cause dryness and flaking, while others may clog your pores and cause your acne to worsen initially. Stick with the regimen if possible and consider reducing the frequency of drying topical products, and work up to daily use at a tolerable state.
You still will have occasional breakouts.
You may still have uneven and breakouts even after your skin has cleared up with your acne treatment, many triggers including stress, hormonal changes, period cycle, friction, exercise, and some foods.
Takeaway
It is recommended to consider the opinions, suggestions and advice of your dermatologist to keep your acne treatment in check and follow the regiment to reduce the inflammation and pain of your acne. It is advisable to visit your dermatologist in time to make sure that your treatment routine is followed thoroughly.